The Aratari are the Maryland, Virginia, and Washington, DC area chapter of Dagorhir in the mid-Atlantic coast region of the USA. There are many Aratari units. The units below are those that have an internet presence.
You may join any existing unit and you are always welcome to form your own unit. If you are outside of the Aratari area, please check Dagorhir's national site for a chapter near you! If your area does not have a local Dagorhir chapter there is always room for a new one.
If you are looking for game rules, go here.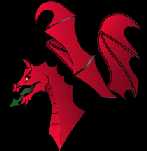 dragonhood